Ari Stippa
Please meet our August Muse, Ari Stippa - Make Up Artist, founder & editor of aristippa.com formerly known as Primer and Lacquer and mother of Luca & Alma. Ari and her family live in Berlin Kreuzberg while spending their summers at "House June" - their 24sqm cabin by the lake.
Together with her husband Rainer they spend the last two years transforming the former "Schrebergarten" into a cute California meets Aussi inspired Loggia.
Ari is a big vintage lover, so no wonder she felt attracted to this nostalgic place. From the outside it still looks like a typical 70s fake-white-brick-stone house but inside you can now feel Ari's & Rainer's ease in every corner.
Please enjoy our August Muse and our latest Fall arrivals.
1. Describe yourself in 3 words:
Strong, loving, caring.
2. What is it that people are most surprised to know about you?

I actually always have a hard time having my pictures taken…

3. Any hidden talents besides being a beauty specialist?

A few years back before having kids I always wanted to be a DJane and play at festivals. Probably that is not gonna happen anymore – but I love music and to entertain people with my music and playlists.
4. Best advice you have ever received?

Common sense: be kind to everyone.
5. What is it like having an apartment in the city and a hide away on the lake?

It's the perfect combination of two very different worlds. Being surrounded by nature, water and animals like squirrels, foxes and heron birds and serene, calm moments vs. having a busy street, shops and restaurants in front of the house. I am not sure if I would have bought a house with a garden outside of berlin but this way feels good to us and we will see what the next years will bring.

6. Your favorite spot in your summer house?
I love every corner – because we shed some blood and sweat building it. But in the morning view from our bed in the mezzanine out onto the water is truly amazing.
7. What is the difference between your fashion and interior style?

I try to shop secondhand or vintage when i can and that is definitely shown in our apartment and cabin. For my wardrobe I do the same but I also shop new stuff when the pieces are timeless and I get to wear them for a long time.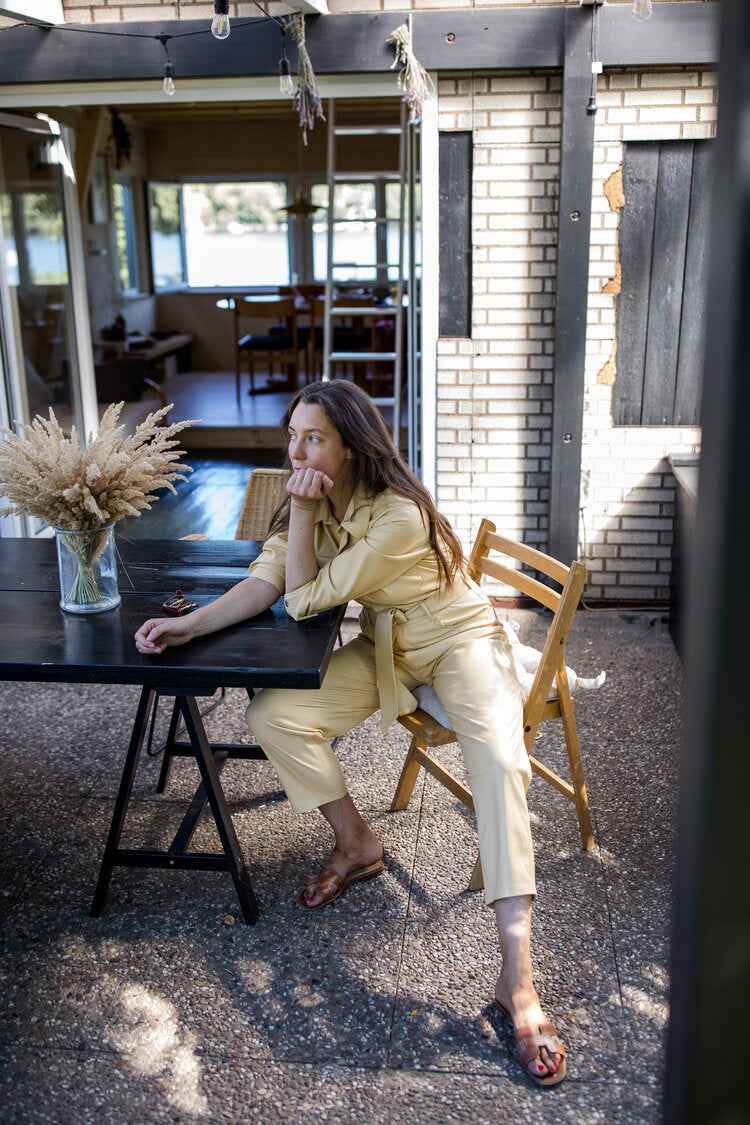 "I AM PROBABLY A BIT OF GENERAL-STORE-CALI-MOM, FRENCH EMMANUELLE ALT AND MY LAID BACK LAZY SELF. I LOVE TO GET READY IN A NICE WAY BUT I AM NEVER PERFECTLY DONE."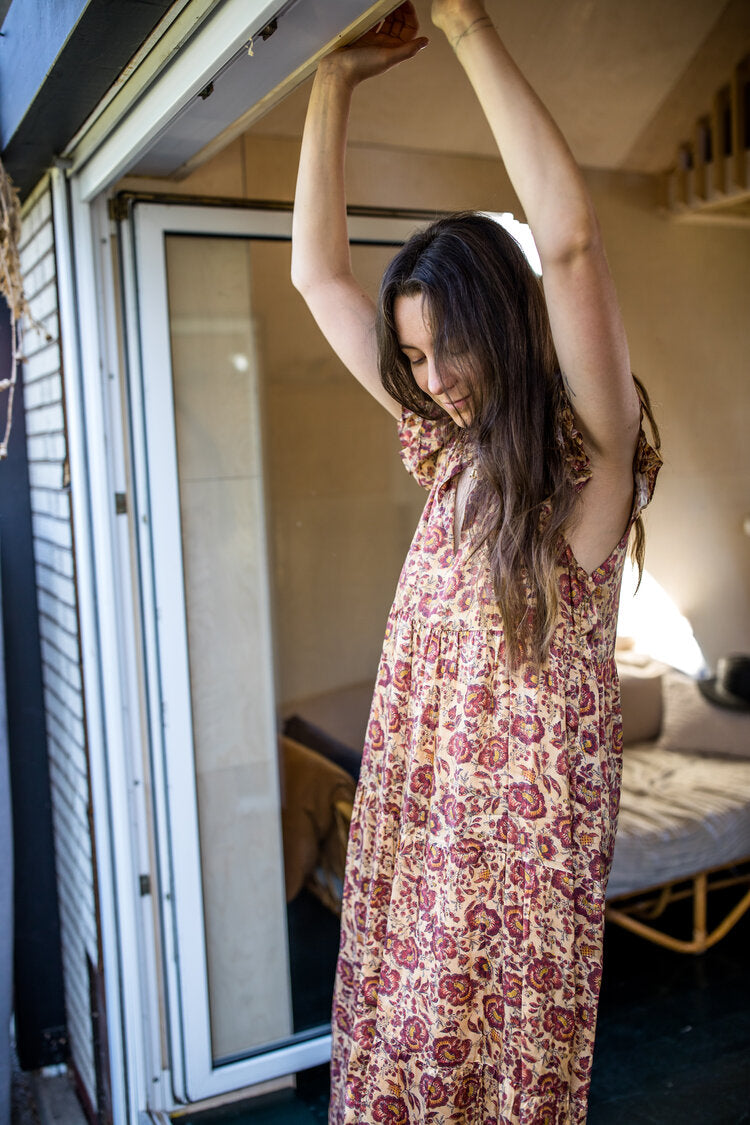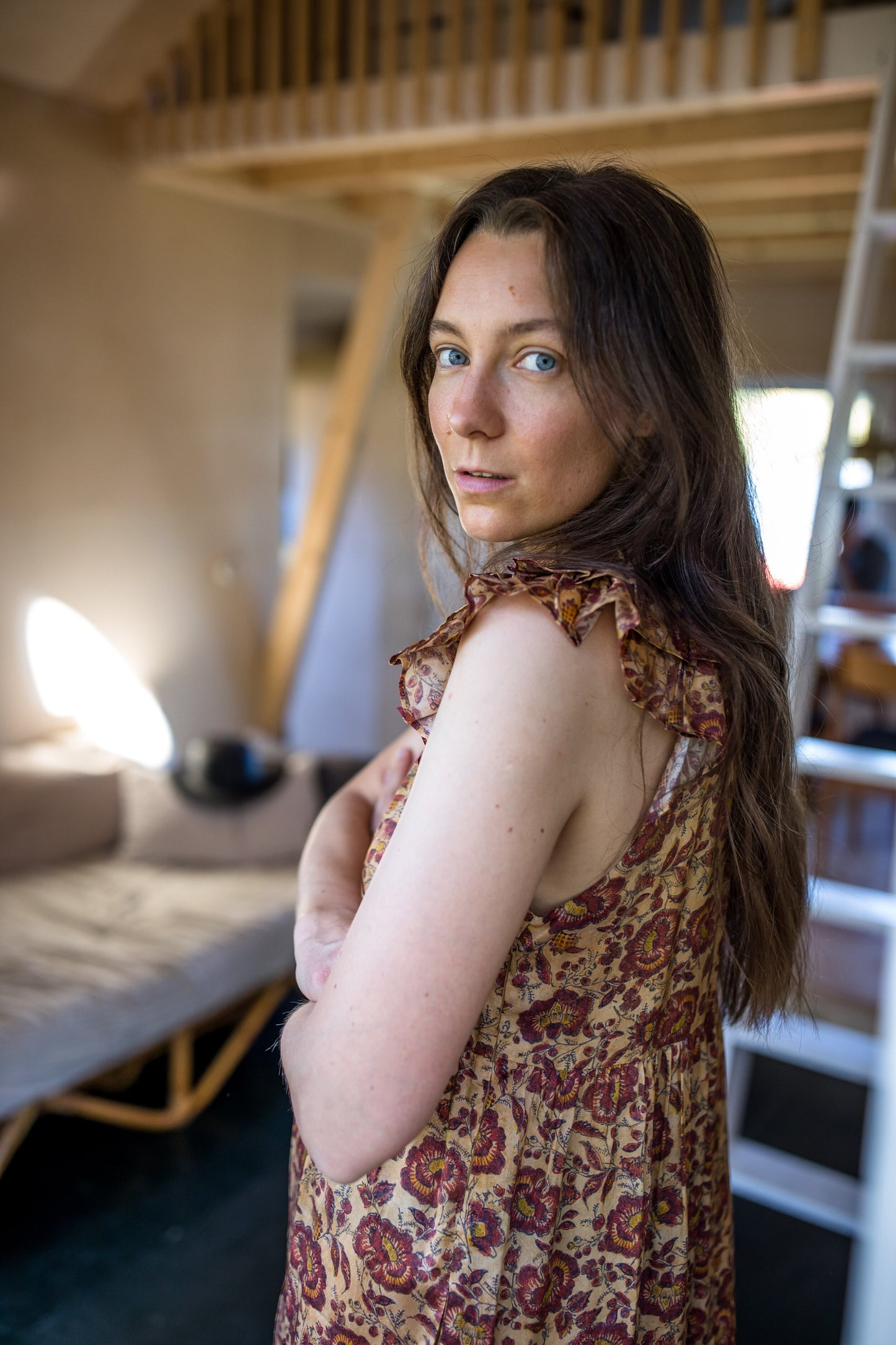 8. I know you are a la lover, but is there any other place on your bucket list that would have a chance to become your next no.1?

Of course. There are still so many places to discover and love. Cali will always have a special place in my heart but with everything happening in the USA right now, especially at leadership and how things are being handled and people are treated, I don't really have the urge to go there anytime soon. I think I would deeply fall in love with many places in Australia and New Zealand and I would love to spend some more time in Portugal next summer to finally learn and enjoy surfing.

9. Your favorite destination to take Coqui Coqui with you?

That was one of my favorite scents a few years ago and I still remember what I did to finally got my hands on it. It was so rare to get back then. After this crazy year I would take it on a special trip with me myself and I or with a good friend. Just good food, reading books by the pool, warm sun on my body. Could basically be anywhere – but she she retreats on majorca sounds so lovely to me.

10. As a beauty expert, which 3 products would you recommend to someone who isn't into make up?

I barely wear make up myself or at least i make it look like I am wearing almost nothing. I love a good brow gel, a lovely cream blush or lip & cheek product for a fresh glow and a good quality hair brush like mason pearson. That's four but don't forget spf!
Thank you Ari for a wonderful day I could spend with you in your cabin.
xx Carolin